---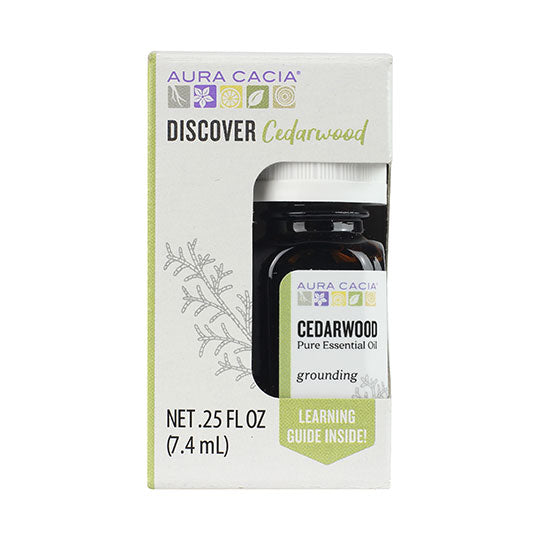 Discover Cedarwood -Essential Oil .25 fl. oz.
Ground yourself with the deep, true cedar essence of Atlas cedarwood (Cedrus atlantica) essential oil. A unique wood oil, Atlas cedarwood is often thought of as a masculine oil, setting it apart from many other essential oils. It makes a great base note for a wide variety of recipes. 

Aura Cacia Atlas Cedarwood Essential Oil comes from Morocco. 
In the past two decades, Morocco has made significant replanting efforts after Atlas cedarwood trees were overharvested for over 100 years. There are now young groves of cedar throughout the Atlas mountains. After the wood is processed in a sawmill, the oil is distilled from the scraps and sawdust.