---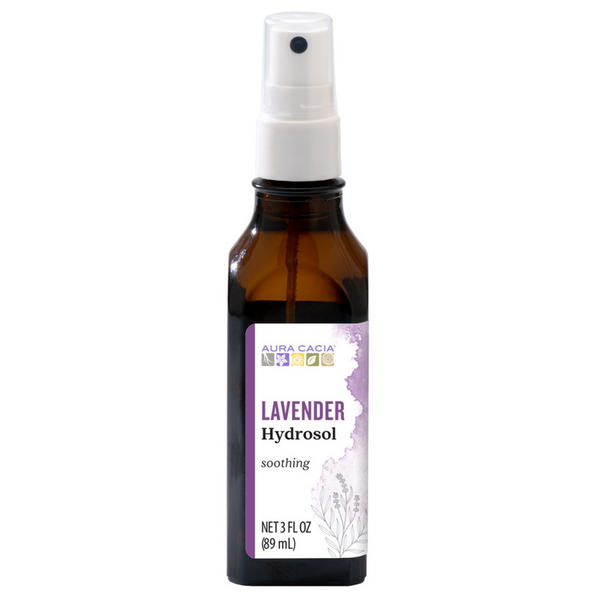 Lavender Hydrosol
product overview

 

Aura Cacia Hydrosols are the aromatic water solutions that remain after essential oils are distilled. These ready-to-use floral sprays deliver the benefits of essential oils in a single, sweeping spray. Each hydrosol is free of synthetic fragrance and gently preserved to ensure its safe use.

Use Aura Cacia Lavender Hydrosol to soothe and calm.

Hydrosols can freeze and expand when temperatures drop, and this change can result in bottle breakage. Due to the potential for freezing temperatures, hydrosols are sold online only from May to November. Hydrosols are sold year-round at stores that carry Aura Cacia products!

 

product information

product features

Our Promise

No synthetics
Tested for authenticity
Not tested on animals

 

directions

To boost hydration, mist face or body before applying a skincare oil.

suggested uses

Quick Tip: Mist your hair with lavender hydrosol to hydrate and light fragrance.

aromatherapy notes

Soft, sweet, floral

botanical name

Lavandula angustifolia

product ingredients

Lavandula angustifolia (lavender) flower water, potassium sorbate, sodium citrate, citric acid, sodium phytate, alcohol.